National Grandparents Day. We owe a great deal of  thanks to one dedicated woman.
Marian McQuade of West Virginia.
An author recalls traveling to West Virginia to speak to the founder of Grandparents Day.
In early 2008, I was speaking to the leader of the Westchester County, New York, chapter of Parentless Parents. She and I were complaining that there wasn't any time of year set aside just for us – parentless parents who want to honor the parents we no longer have in our lives.
"We can't hold an event tied to just Mother's Day or Father's Day," I said. "We need to honor both." We started brainstorming. "Is there some sort of 'Parents Day'? Or maybe just a day we could set aside to honor our parents as grandparents?" I asked.As soon as we got off the phone, I Googled Grandparents Day. I discovered it was the brainchild of Marian McQuade, a stay-at-home mother of 15 in West Virginia. Her chief motivation, according to her foundation's website, was "to champion the cause of lonely elderly in nursing homes." She also wanted to persuade grandchildren "to tap the wisdom and heritage their grandparents could provide."Her Campaign, and Ours
In 1973, McQuade began a grassroots campaign to create a special day honoring grandparents. After months of letter-writing and telephone calls to her local and state representatives, she found sympathetic ears in State Senator Shirley Love and U.S. Senator Jennings Randolph. Her efforts were indefatigable, and culminated in the 1978 signing of the National Grandparents Day proclamation by President Jimmy Carter. "Just as a nation learns and is strengthened by its history," Carter said then, "so a family learns and is strengthened by its understanding of preceding generations." From then on, National Grandparents Day would be celebrated every year on the first Sunday after Labor Day.
We decided to informally re-purpose the mission of Grandparents Day to honor, in the case of parentless parents, those grandparents who are no longer with us. We thought the holiday provided an unparalleled opportunity for celebrating the memory of our mothers and fathers.
But before we put our plan into motion, I felt we should let Marian McQuade know. I wanted her blessing to add this new dimension to her work. Within a few days I was in touch with Kathleen McQuade Eye, one of McQuade's daughters. We arranged a time and date for me to meet her mom in person. I'd be the first journalist to speak with Marian in more than 10 years.
A No-Nonsense Woman
On April 26, 2008, I set out for the long drive to the Hill Top Center – a nursing home tucked away in Oak Hill, West Virginia. Hill Top, aptly named, sits alone at the peak of Saddle Shop Road, and when I pulled into the parking lot it reminded me of a motel. The red-brick exterior was long and slim, and its small windows were decorated with beige shutters.
Kathleen was waiting for me in the entryway. I instantly liked her. She talked about her 91-year-old mother with a great deal of love and enthusiasm. She even brought along a manila envelope full of newspaper clippings and photographs related to her mother's life's work. Dressed in a plain shirt and without make-up, Kathleen was every bit as no-nonsense a woman as I imagined her mother to be.
Down the hall, inside Room 312, we found Marian. Her eyes were closed and she didn't seem to notice that Kathleen and I had entered. Her petite body was covered head-to-toe in a colorful quilt, and she had a shock of white hair peeking out from the top of the blanket. Kathleen went over to her mother's bed and told her I was in the room. "Mother," she said in a loud, deliberate voice. "Allison Gilbert is here. Remember, you're having a visitor today." When her mother didn't respond, Kathleen, unconcerned, tried to get her attention again. "Allison is the journalist I told you about from New York. She's here to meet you, Mama." I stood a few feet behind them, closer to the door, and while I could hear that Marian eventually did reply to her daughter, she spoke so softly I couldn't hear what she said.
As Kathleen continued to talk with her mother and adjust her matching quilt and pillow, I noticed that nearly every inch of the room was covered in photographs, articles, and typewritten letters reminding Marian and anyone who entered of the crusade that had consumed her younger life. It looked like a time capsule had exploded. There was even an enormous greeting card taped to the wall wishing her a Happy Grandparents Day. It was hand-signed by at least 40 people and inscribed, "Thanks to you from all of us at Fayetteville Wal-Mart for making this day a reality." And there were so many snapshots of her grandchildren – Kathleen told me there were 40 at last count – that the bulletin board next to her bed couldn't hold them all. The overflow were tacked with push-pins directly into the wall. When Kathleen had made sure her mother was comfortable, she welcomed me to sit next to her.
National Grandparents Day in United States
Many families in the United States observe National Grandparents Day on the first Sunday of September after Labor Day. This day honors grandparents.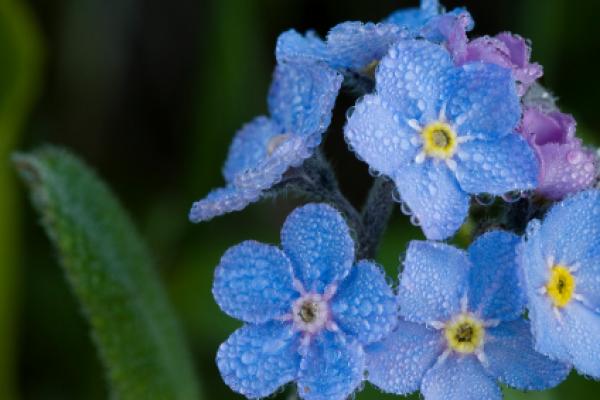 What do people do?
Many people honor their grandparents through a range of activities such as gift-giving, card-giving, and for children to invite their grandparents to school for a day where they participate in special lessons or special assembly programs. Many school students take part in story-telling activities that relate to their grandparents, as well as art or poster competitions where children often use a story about their grandparents in their artwork.
About four million greeting cards are sent within the United States each year on National Grandparents Day. This day is also an opportunity for people to appreciate and express their love to their grandparents through kind actions such as making a phone call or inviting their grandparents for dinner.  People living in retirement villages or nursing homes may receive a visit from their grandchildren or loved ones on this day.
Public life
National Grandparents Day is an observance and not a public holiday in the United States.
Background
National Grandparents Day has more than one origin. Some people consider it to have been first proposed by Michael Goldgar in the 1970s after he visited his aunt in an Atlanta nursing home, Spending $11,000 of his own money in lobbying efforts to have the day officially recognized, he made 17 trips to Washington DC over a seven-year span to meet with legislators.
Others consider Marian Lucille Herndon McQuade, a housewife in West Virginia, to have been the main driver for the day of observance. Throughout the 1970s McQuade worked hard to educate the people about the important contributions senior citizens made and the contributions that they would be willing to make if asked. She also urged people to adopt a grandparent, not for one day a year and not for material giving, but for a lifetime of experience.
In any event National Grandparents Day was finally signed into law by President Jimmy Carter in 1978. Marian McQuade received a phone call from the White House to advise her of this event. Many people believe that National Grandparents Day was inspired by her efforts. A presidential proclamation on September 6, 1979, made this day official – it designated Sunday, September 9, 1979, (being the "first Sunday of September following Labor Day") as National Grandparents Day.
Each year the President is requested to issue a proclamation to: designate the first Sunday in September after Labor Day as National Grandparents Day; and to call on people, groups and organizations to observe the day with appropriate ceremonies and activities.
Symbols
The official song of National Grandparents Day is "A Song for Grandma And Grandpa" by Johnny Prill. The official flower for the day is the "forget-me-not" flower.
Read more about grandparents Day here