You Can Do More Than Pray for Orlando
A host of organizations have stepped up to help following the mass shooting on Sunday morning, in which a gunman killed 49 people and injured 53 others at an influential gay nightclub in Orlando, Florida. Police fatally shot the suspect.
Local and national organizations have mobilized to support the victims and their families following the tragedy, which President Obama called "an act of terror and an act of hate."
"We will not give in to fear or turn against each other," President Obama said, as he publicly addressed the nation Sunday. "Instead, we will stand united as Americans."
As officials piece together the facts and the LGBTQ community — along with the entire nation — mourns those lost, here's how you can help:
Support Victims And Their Families
Local LGBT civil rights organization Equality Florida has set up a GoFundMe page to support the Pulse nightclub shooting victims and their families. More than $1.7 million has already been donated as of Monday afternoon. Donate here.
LGBTQ advocacy nonprofit Planting Peace has launched aCrowdRise campaign to help cover the victims' medical costs, as well as funeral costs. Donate here.
CrowdRise has also launched a larger relief fund supporting a number of charitable causes, both those helping the victims of the Orlando shooting, as well as those working long-term to address issues of inequality and gun safety. Donate here.
A variety of local Central Florida LGBT organizations have partnered to run an emergency hotline and grief counselors at theGLBT Community Center of Central Florida. They have also set up a GoFundMe page, with 100 percent of the proceeds going to the Orlando shooting victims and their families. Donate here.
Support LGBTQ Advocacy Efforts Worldwide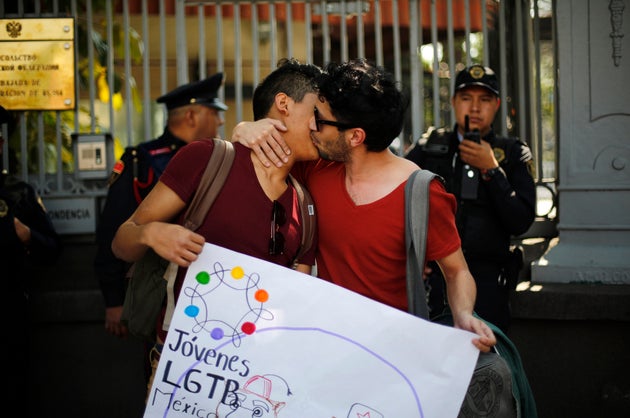 Because this tragic shooting shows yet again that the fight against homophobia is far from over, you can support the Human Rights Campaign to help with its ongoing advocacy efforts for LGBTQ equal rights worldwide.
Offer your support here. 
If You're Local, Give Blood