Marilu Henner Talks About Bladder Cancer 
By Theresa Kindred, Founder of Nanahood.com
This article first appeared on www.nanahood.com
Actress Marilu Henner teamed up with Genentech and the Bladder Cancer Advocacy Network (BCAN) to help raise awareness and start conversations about bladder cancer.
To say I was excited about speaking with five-time Golden-Globe nominated actress Marilu Henner would be an understatement. I have been a fan of hers since the show Taxi was on television and rooted for her on Dancing With the Stars.
She was extremely gracious to speak with on the phone and I wish I could have talked to her for an hour or so because I had so many things I wanted to ask her. The one thing I desperately wanted to ask her about but didn't was her memory. She has been identified as one of a handful of people who have the ability to remember everything that has ever happened to them. I saw an interview with Marilu and some other people who are able to do this on 60 minutes years ago and was completely fascinated.
As someone who can't remember what they had for lunch yesterday or where they put their car keys I can't imagine what that would be like and I really wanted to talk to her about it, but I knew her time was limited so I did my best to stick to the topic which was bladder cancer.
Marilu's Story
"Fourteen years ago I got a phone call from my old college classmate Michael Brown. I was divorced and agreed to meet him even though we hadn't seen each other in over twenty years," Marilu said.
She speaks rapidly and her voice is every bit as vibrant as she appears on television. Just by talking to her I could tell that if she were in the room there is no way anyone would be able to look at anyone else.
Within days of Marilu and Michael's first meeting in 2003, they were planning a life together, and soon they were inseparable.
They went on a romantic vacation and that's where Marilu found a spot of blood on the toilet. When she asked Michael about it, he assured her he had seen his doctor and that it was no big deal. When Marilu asked him how long he'd had blood in his urine he replied for about two years.
Like the wise woman, she is she insisted that when they got back from vacation he see her doctor. Because of her insistence, he saw her doctor and was diagnosed with bladder cancer. Then, on top of bladder cancer, a mere few weeks later he was diagnosed with lung cancer.
Together they wrote a book about their experience called Changing Normal: How I Helped My Husband Beat Cancer and it was on the New York Times Best Seller list.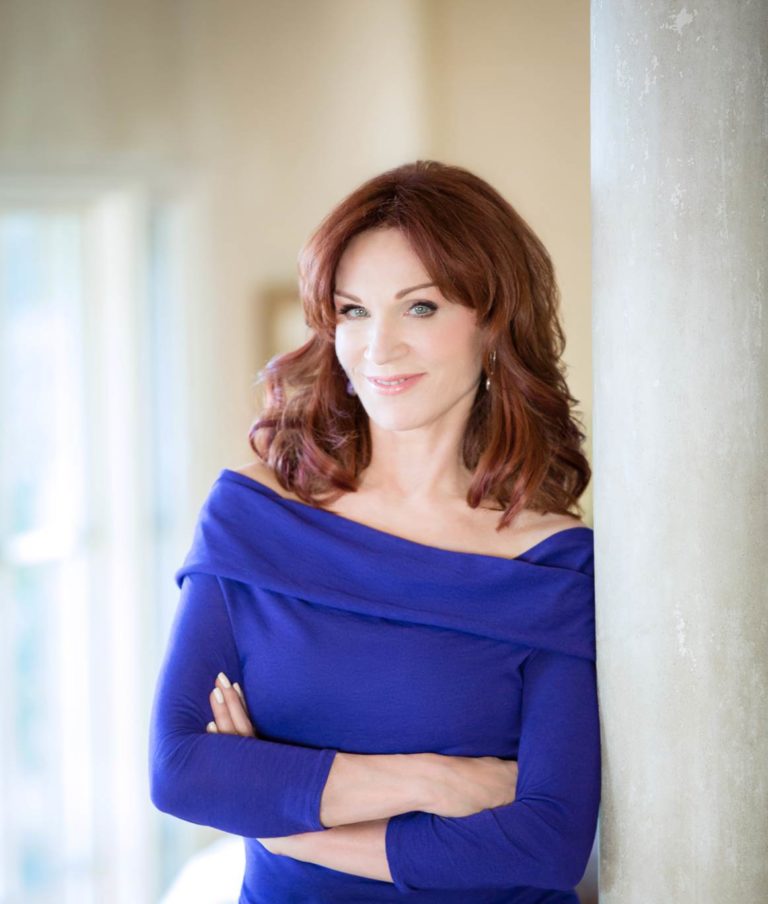 When Marilu speaks of Michael her love for him is evident in her voice.
"Bladder cancer is the 6th most common type of cancer and can be caused by exposure to chemicals or toxins. Michael was a merchant seaman and he smoked, drank and was exposed to toxins. He was 5o years old when he was diagnosed," she said.
When I asked Marilu for advice for someone who is just starting this journey she talked about how lucky they were that during a routine scan they found the lung cancer early and now Michael has been in remission for 13 years.
"My advice is when you go to the doctor take someone with you. Ask questions and take lots of notes. You need an advocate," she advised.
Medical Oncologist Dr. Galsky Bio
Dr. Matthew Galsky specializes in the care of patients with genitourinary malignancies (bladder, prostate, kidney, and testicular cancers). His research focuses on the development of novel treatments for these cancers and he has published extensively in this area. He serves as Director of Genitourinary Medical Oncology at the Tisch Cancer Institute. https://www.mountsinai.org/profiles/matthew-galsky
Speaking with Dr. Galsky was a pleasure as well. He was well-spoken and obviously very well educated about bladder cancer. I asked him about the symptoms of bladder cancer which are blood in the urine, burning and stinging.
"Depending on how invasive the cancer is we can remove part of the wall of the bladder or the whole bladder. There are options for replacing the bladder with a bag or pouch and in some cases, we can do bladder restructure."
Because the symptoms mimic a bladder or urinary tract infection I asked Dr. Galsky how a patient could tell the difference.
Dr. Galsky stated, "If the symptoms don't go away after treatment take a closer look. There is a procedure that can be done in a doctor's office that allows the doctor to look into the bladder. If he or she sees something suspicious they can then do a scope in the hospital and do a biopsy."
He stressed the importance of early diagnosis and spoke with evident excitement when asked about a new development for advanced bladder cancer. The new treatment is Immunotherapy management and Dr. Galsky mentioned he knew of two patients in the advanced stage who had 48 of these treatments and both were tolerating them well. (Please visit Bcan.org to read more about this advancement).
About Bladder Cancer: With approximately 80,000 new cases expected to be diagnosed in the U.S. in 2017, bladder cancer is one of the most common cancers, particularly in men and people over the age of 55. (Michael was 50 years old) In fact, 9 out of every 10 people diagnosed with bladder cancer are over 55, and men are about 3 to 4 times more likely to get bladder cancer during their lifetime than women. After 30 years of no new treatment advances, people with bladder cancer are starting to have new options. Most recently, the cancer immunotherapy TECENTRIQ (atezolizumab) was approved as a first-line treatment for people with locally advanced or metastatic urothelial carcinoma (mUC) who are not eligible for cisplatin chemotherapy, which is a standard treatment. This marked the third approval for TECENTRIQ in less than one year, having also been approved as a second-line treatment for people with mUC and as a second-line treatment for people with advanced non-small cell lung cancer.
As part of this campaign to raise awareness about bladder cancer, a new survey was also conducted that helped identify general perception/attitude towards the disease.
Here are some interesting facts.
Genentech National Survey of 1,000 Adults:
Only 1 in 5 people knew that bladder cancer was more common in men than women

62% of people think the most common bladder cancer symptoms – finding blood in your urine and experiencing pain or burning during urination – are embarrassing

54% of men and 35% of women say it would be difficult to discuss blood in the urine with their significant other

41% of people say they may avoid seeking bladder cancer treatment because they would fear there are no options
For more information please visit Bcan.org  
As someone who lost their mother to colon cancer and their best friend to breast cancer, I urge you to get regular check-ups, know your body and trust your instincts. If something doesn't feel right then go to the doctor. If he or she doesn't take you seriously get a second and third opinion. Also, since bladder cancer usually affects men, talk to the men in your life about the symptoms and don't be afraid to question them about anything connected to their health! You might just save their life!
About the Author – Theresa Kindred
Teresa is the author of several books including The Knot at the End of Your Rope; Ten Ways to Hold on When You are Stressed Out and Mom: PhD-A Simple 6 Step course on Leadership for Moms. She was a major contributor to Humor for a Teacher's Heart and Cup of Comfort Devotional: Daily Reminders of God's Love and Grace. She also authored four Precious Moments books that were illustrated by Sam Butcher.
Her magazine column "Kindred Spirits" appeared in Kentucky Living magazine for 13 years. She frequently writes for Heartlight.org and has blogged for Verizon and Marie Callender's foods.
She has an M.A. in Secondary Education and has taught 7th grade, high school and college classes.
Teresa lives in Kentucky with her husband, Bill (aka Poppa), her twin sons who she can always tell apart (if she has her glasses on) and their seven dogs.
Interested in hiring Teresa to speak?  Download Teresa's One Sheet here… and visit the Teresa Speaks page for more info.