This Granddad Really Cares About Child Safety!
Interview with Congressman Tony Cárdenas
Recently, Kids In Danger, (KID) had the pleasure of interviewing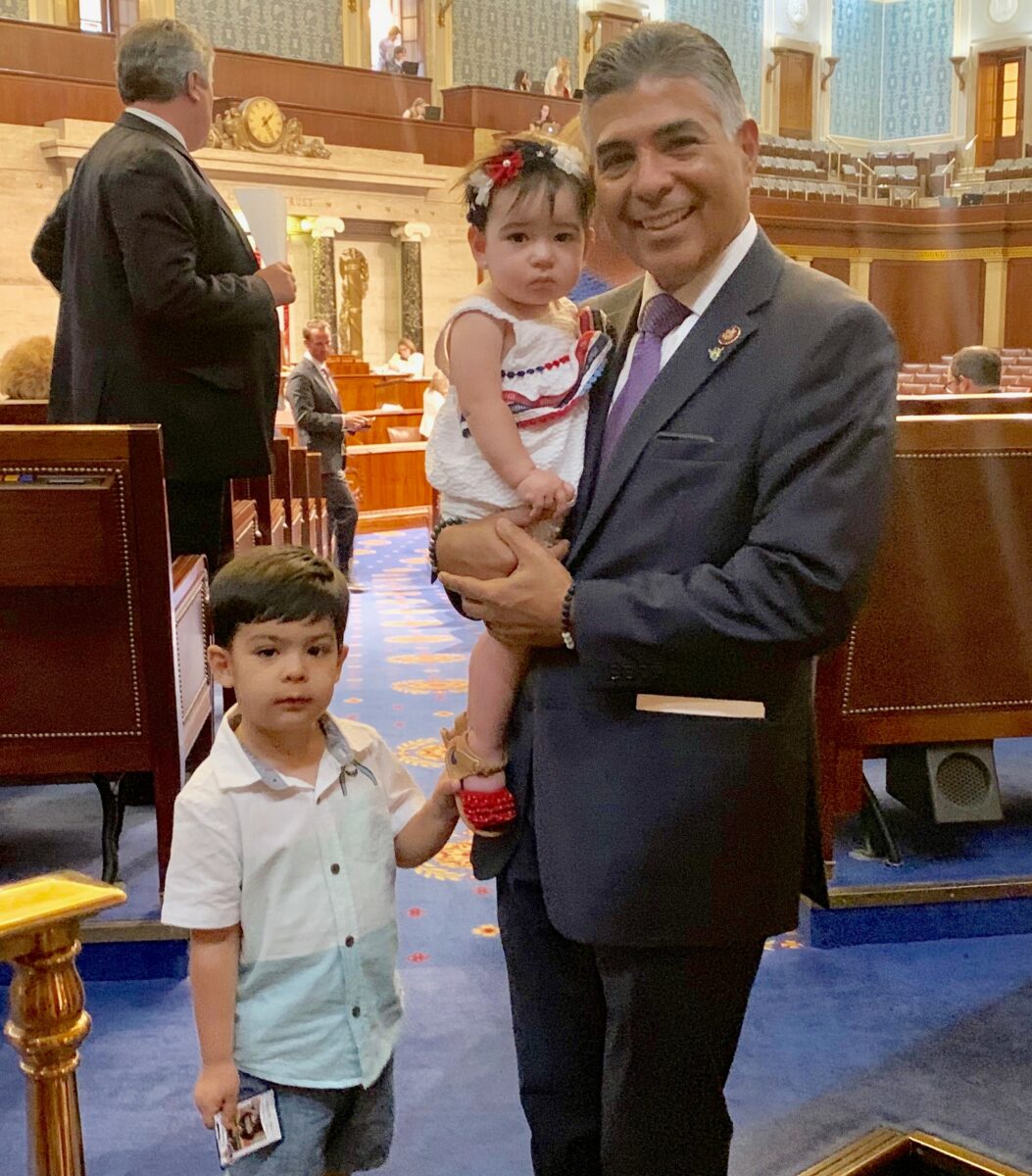 Congressman Tony Cárdenas (D-CA-29) about children's product safety issues and Congress's role in keeping children safe. Rep. Cárdenas, a grandfather, recently introduced The Safe Sleep for Babies Act of 2019 (H.R.3172). This bill would ban infant inclined sleep products, such as the recently recalled Fisher-Price Rock 'n Play Sleeper and Kids II rocking sleepers, which have been linked to the deaths of at least 50 infants.
You've been an advocate for consumer product safety, including children's products. Why are these issues important to you?
Rep. Cárdenas: I believe that we need to put the safety of American children first. Parents deserve the peace of mind that comes with knowing that the products they purchase are safe.
How has becoming a grandfather informed your work on product safety issues?
Rep. Cárdenas: I am very blessed to have grandchildren. I am overwhelmed with joy when I think of them, see them, and hold them in my arms. Having them in my life motivates me to work hard every single day. I want every person to enjoy the presence and love of their family members. No one should ever experience needless pain of a child being hurt in any way because of a lack of product safety.
What role does Congress have in keeping children safe?
Rep. Cárdenas: Congress shall ensure that all products sold to American families meet the highest safety standards in the world. American families deserve and expect the best and our laws should meet those expectations.
What would the infant inclined sleep product bill you're introducing do and why is it important?
Rep. Cárdenas: My bill would prohibit the sale of inclined sleepers with an inclined surface of greater than 10 degrees that is intended, marketed, or designed to provide sleeping accommodations for infants up to one year old.
What advice would you give to other parents or grandparents who want to make a difference in children's safety?
Rep. Cárdenas: Take some time to know the safety record of products and report any experiences that can help improve safety or alert other families of potential safety issues.
What's the best way for a constituent to get the attention of their elected officials to support an issue or bill?
Rep. Cárdenas: Call your congressional representatives and make your voice heard. If there is an issue that is important to you, communicate your needs by informing your representative. Our democracy is made stronger by those who participate.
KID thanks Rep. Cárdenas for his leadership to protect children from unsafe products. The Safe Sleep for Babies Act passed the House Subcommittee on Consumer Protection and Commerce on July 10, 2019, and passed the House Committee on Energy and Commerce on July 17, 2019. The bill will now be sent to the full House. Babies should not sleep inclined or restrained.
Follow the ABCs of safe sleep at every sleep time:
1) Baby is Alone and has their own separate sleep space.
2) Baby is placed to sleep on their Back
3) baby sleeps in a Crib, play yard or bassinet that meets the federal safety standard.
Please make a phone call to your Congressperson and ask them to co-sponsor the Safe Sleep for Babies Act (H.R.3172). Click hereto look up contact information.